DriveNets Takes 3 Industry Awards
DriveNets was recently recognized by 3 industry awards. The awards were Most Promising Startup in Israel, World Communications Award, and the Fierce Innovation Award by Fierce Telecom.
Globes Most Promising Startup for 2019
Israel is the startup nation. The country has the second highest concentration of hi-tech companies in the world (after the Silicon Valley). To rank the nation's startups, "Globes" asked players in the local technology market: venture capital fund managers, investment firms, and development centers of multi-national companies active in Israel, to put forward the names of the startups that they see as having the greatest potential. From the vote, DriveNets was put at the top of the list. Read more about the win in the article "Globes" startup of the year: DriveNets – challenging Cisco and Juniper.

World Communications Awards
 DriveNets won the 'Innovation Award – Vendor' at the 21st Annual World Communications Awards 2019. The award was given by Total Telecom at a ceremony in London on October 30th. The prestigious awards were founded in 1999 to recognize excellence amongst global telecom operators and their vendors. Read more about the win in our recent announcement.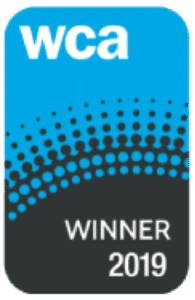 Fierce Innovation Award
DriveNets was selected as a winner in this year's Fierce Innovation Awards – Telecom Edition, a peer reviewed awards program from the publisher of FierceWireless and FierceTelecom. The competition highlighted the advances in service and equipment developments unveiled during the past 12 months. DriveNets was recognized as a winner in the category of Next Gen Deployment Wireline. Read more about the win in our recent announcement.