However, when it comes to DriveNets Network Cloud, the opposite is true, as confirmed in a recent study carried out by KGPCo, the leading system integrator of network solutions – both legacy and disaggregated – based on their multiple network deployments.
The KGPCo study confirms that a disaggregated, cloud-native network infrastructure can be simpler, faster and more cost-effective to operate than the integrated, monolithic chassis-based networks that communications and cloud providers still rely on today.
DriveNets Network Cloud supports the complete virtualization of networks and compute resources, delivering better results more efficiently and effectively, while enabling the physical infrastructure to operate as a shared resource to support multiple networks and services.
By detaching network growth from network cost and increasing network profitability, DriveNets enables faster installation time, less integration costs, and less planning efforts.
Check out the infographic below to see the results.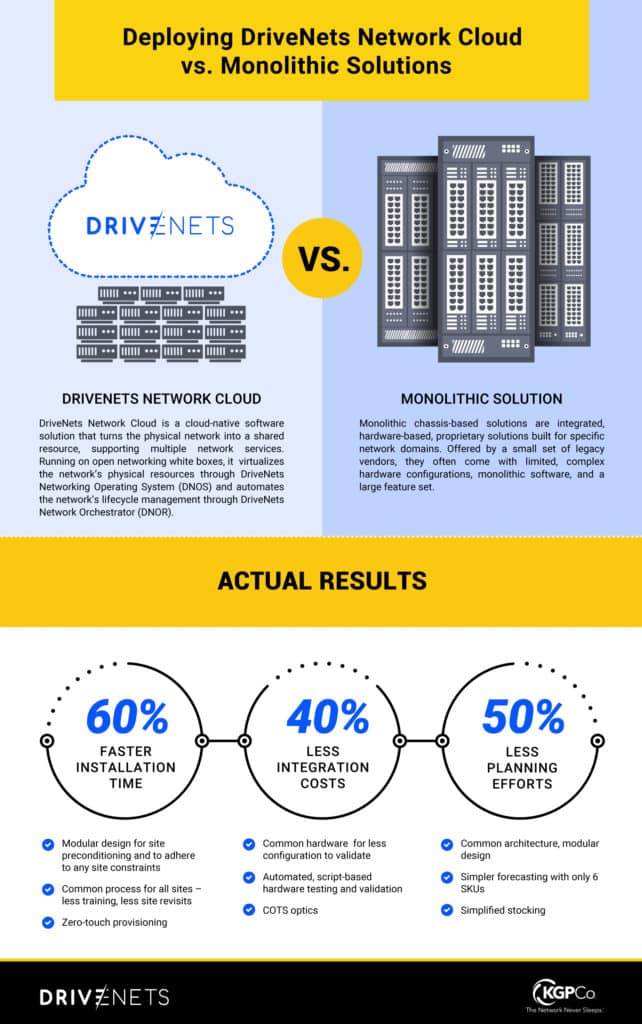 To Learn More
Download the Infographic
DOWNLOAD