"The People Behind" is a blog series meant to share stories of the amazing individuals behind DriveNets. From developers and engineers to sales managers, we'll get to the heart of the team behind the disruption of the networking industry, so you can get to know them a little better!
This week, meet Jade Mansour. Jade is a seasoned account executive with many years of experience covering service providers headquartered in France. Jade has spent more than 17 years establishing relationships with leading service providers in France as well as serving as a technical project manager at Orange. Jade previously was Cisco's regional sales manager – Orange, acted as Strategic Product Manager and after as an account manager at Ericsson for France-based service providers.
What brought you to
DriveNets?
After serving many years at such established, large vendors as Cisco and Ericsson as well as France's leading service provider, Orange, Jade was attracted to get onboard with a small organization and wanted to get in on the excitement that a startup generates. "There were several main things that brought me here. The people that interviewed me were top guns, very clever and experienced. They gave me the desire to want work with them," Jade said. He explained how he sees DriveNets technology as the perfect answer to drive a much needed network evolution.
What are your job responsibilities now?
Coming from Cisco where he was the Regional Sales Manager for Orange, Jade is now DriveNets VP Sales for France, driving business in Orange, Altice Group, Bouygues Telecom, Free, and OVH. He shared, "I was thrilled and super excited to join DriveNets as VP of Sales for France. I really saw it as being a part of something special, shaking up the status quo and partnering with organizations who are transforming themselves and the market!

Why should Service Providers prefer the DriveNets solution over the competition?
Scale and efficiency. There are reasons why hypserscalers such as Amazon, Google, and Microsoft took the cloud-native approach to build many of their services: It's cheaper, faster, and, and more efficient. DriveNets boldly adopted this approach and adapted it to the network operator market. "I think that we easily have the technology, the solution, to allow them to redesign their networks in a collapsed manner," said Jade, "and develop networks in an efficient way that delivers both TCO improvements and a path to fast innovation."
Jade continued, explaining that "We allow service providers to scale and to share network resources in efficient ways, between networks and countries and this is aligned with energy savings and cost savings."
What is the most exciting part of working in
DriveNets?
Customer focus! "With everyone you talk to, from the CEO to the engineers, everyone is customer focused," said Jade, "And there's zero ego. Everyone is open to help, be challenged and discuss ideas. We are driven towards excellence."

How do you like to start your working day?
Jade shared how he starts a typical day with his morning coffee, followed by walking the dog and then checking emails. Then he's on the phone to various customers, checking if there are any new issues to be handled.
Do you have a favorite quote? 
"It ain't over till the fat lady sings"
"The best wines are the ones we drink with friends." – Author unknown
"We win together as a team and we lose together as a team." – Kenny Smith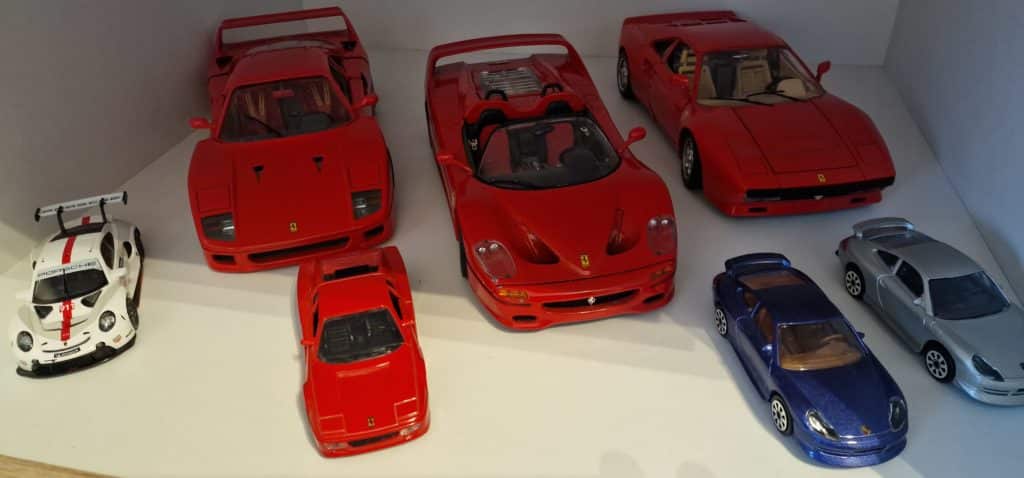 What are three thing people don't know about you?
Has been in 28 car crashes

Has an impressive collection of (toy) Ferraris

Has a great collection of alcohol – wine, whisky, champaign, and rum.
Want to join the fun? Check out our current open positions https://drivenets.com/careers/
Download Brochure
The Five Operational Benefits of DriveNets Network Cloud
Read more