"The People Behind" is a blog series meant to share stories of the amazing individuals behind DriveNets. From developers and engineers to sales managers, we'll get to the heart of the team behind the disruption of the networking industry, so you can get to know them a little better!
This week, meet Ryan Donnelly. Ryan is a seasoned engineering leader with substantial experience building and operating consumer webscale infrastructures, and the teams which design and support them. Ryan has more than spent 22 years building and leading teams that have operated some of the world's largest and most critical cloud and network infrastructures. Ryan previously served as Vice President, Infrastructure Engineering & Operations at Salesforce.
What brought you to
DriveNets?
After spending spent 6 years at Salesforce, where he had a great time and dealt with some interesting scale challenges, a friend introduced him to Ido Susan, CEO and co-founder of DriveNets. In their conversation, they discussed how hard it is today to support the consumption of network services. "Ido shared the idea of building networks like cloud, and we discussed how to actually go about changing how large swaths of the Internet consume network services," Ryan explained, "And the idea of joining a dynamic startup was exciting to me."
What are your job responsibilities now?
Coming to DriveNets from Salesforce where he was Vice President of Infrastructure Engineering & Operations, Ryan shared, "I was inspired by the broad transformative potential of the DriveNets team and technology. We have the opportunity to enable customers to shift their connectivity paradigm and meaningfully grow their business."
Why should Service Providers prefer the DriveNets solution over the competition?
Flexibility. One of the challenges facing service providers is not being able to enjoy flexibility in their supply chain, relying on the same vendors for both hardware and software. Traditional network routing systems are based on closed, single-vendor proprietary hardware and software packages, driving up costs and leading to reduced opportunities for savings. "With DriveNets, service providers are able to buy a white box from whomever they want, adopting new capabilities from a fungible set of suppliers and reducing their exposure to supply chain disruptions."
What is the most exciting part of working in
DriveNets?
Velocity and passion for technology. Ryan characterized the environment by a sense of rapid development, making every day at DriveNets interesting. "I do so many things, and I'm constantly solving interesting problems that can shape the nature of the global Internet."  
Some of the highlights are around being a part of building a new network from the ground up. Ryan explained, "In the networking space, most opportunities are brownfield, where you iterate upon an existing infrastructure. The DriveNets approach is novel. There is an opportunity to build something fresh, with exciting partners, really smart people and all starting from the ground up. It's an exceptional opportunity."
How do you like to start your working day?
Ryan shared both how he'd like to start and, well, how the start of his working day actually goes, saying "I would like to start my day by waiting until after I've had my morning coffee to answer emails with complicated questions. But being based 7 hours behind the main office, I find myself diving into answering complex questions at 6am while drinking my first cup of coffee."
Do you have a favorite quote? 
"It's like riding a psychotic horse towards a burning stable." – from the movie The Birdcage.
"With sufficient thrust, pigs fly just fine. However, this is not necessarily a good idea. It is hard to be sure where they are going to land, and it could be dangerous sitting under them as they fly overhead." – The Twelve Networking Truths (RFC1925)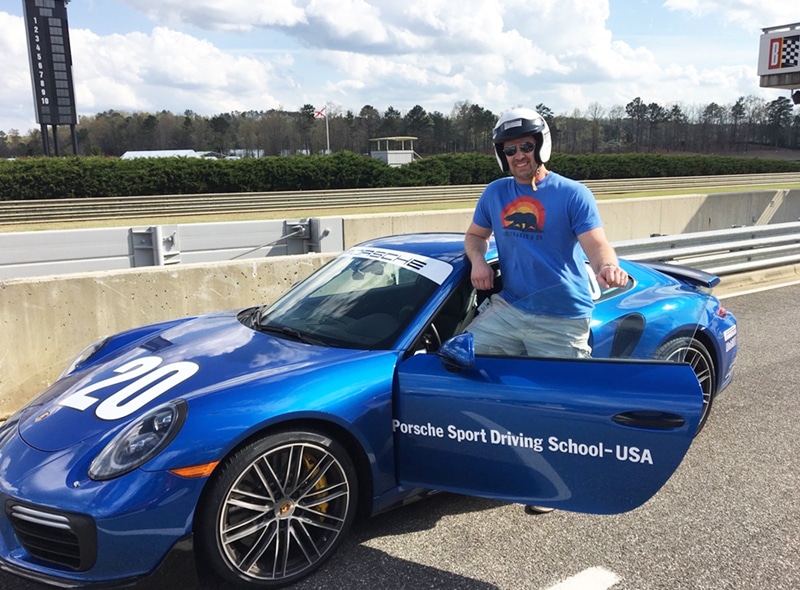 What are three thing people don't know about you?
Ryan's husband and Ryan share the same first name (they also had the same childhood dentist).

Once, in college, Ryan accidentally typo'd a static route, and erroneously sent a sizable chunk of traffic to an undisclosed European country. There was a phone call.

Ryan really, really likes cars, especially fast German ones
Want to join the fun? Check out our current open positions https://drivenets.com/careers/
Download Brochure
The Five Operational Benefits of DriveNets Network Cloud
Read more