5G represents a great opportunity for mobile operators, but also presents major challenges.
The opportunity is an outcome of new services and use cases supported by 5G, such as massive IoT and mission-critical applications. This is an opportunity to serve new target markets and create new revenue streams, in an effort to monetize 5G infrastructure and services.

5G is also the first mobile technology that has implemented a truly CUPS (control and user plane separation), cloud-native, open architecture.

As operators move towards 5G standalone (5G SA) and deploy the 5G core (5GC), they realize there are some performance and scaling challenges when implementing user plane functions on top of an x86-based cloud infrastructure. (We'll have more on that in our upcoming webinar.)
Moreover, the need for network slicing requires an agile infrastructure that will support easy duplication and porting of network functions required in different slices:

On top of that, many operators seek a way to eliminate the duplicated network functions that serve their fixed and mobile services, with an architecture referred to as wireless-wireline convergence (WWC).
This is where the DriveNets Network Cloud comes into action. Network Cloud is a unified architecture that can accommodate a wide range of networking-optimized white boxes (and clusters of white boxes).
It also can support an even wider range of cloud-native applications (both from DriveNets and third parties), as illustrated below: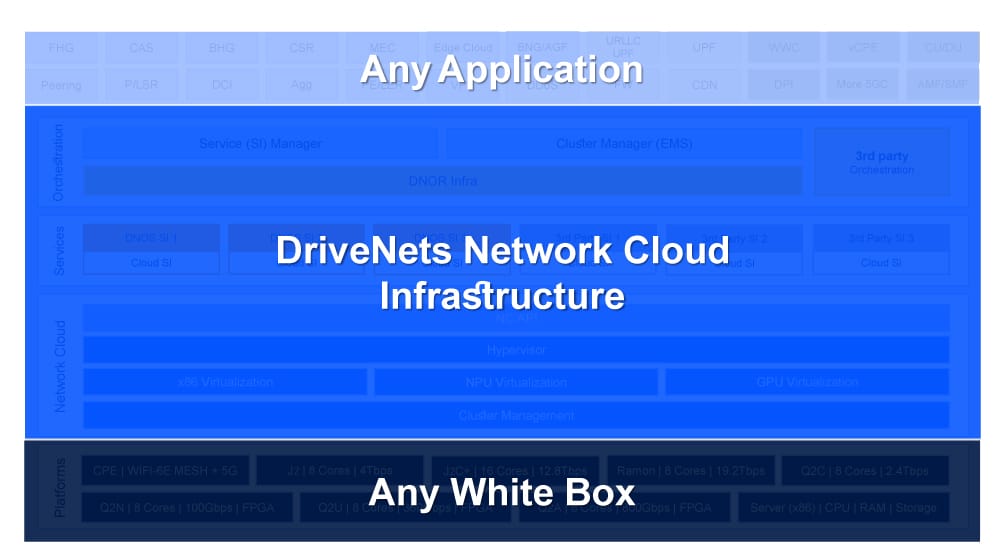 This infrastructure allows operators to implement their 5G core, backhaul, aggregation and access functions, alongside their fixed and mobile IP/MPLS infrastructure, over the same pool of resources: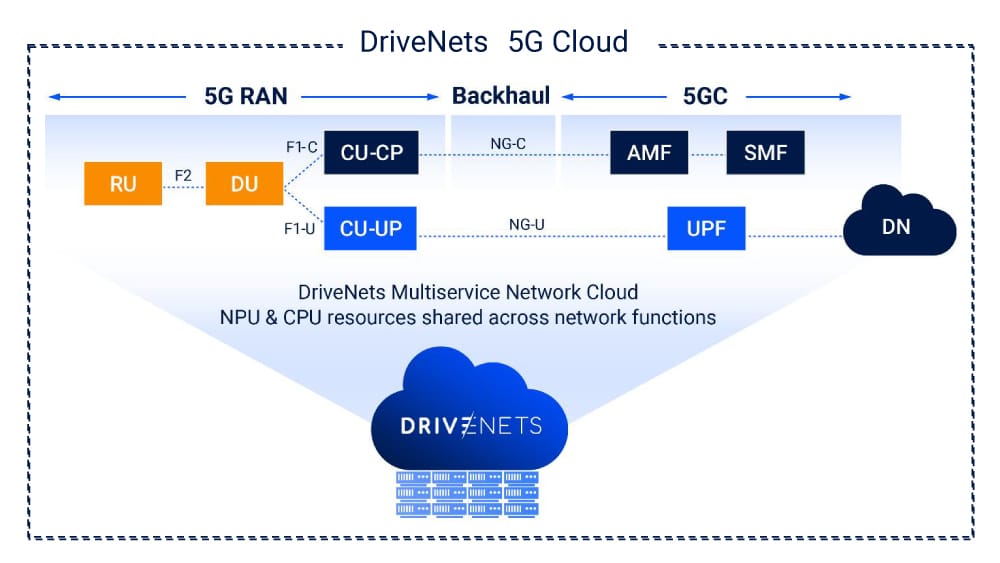 This leads to performance acceleration, thanks to the networking-optimized infrastructure, which allows optimal scaling of user plane functions (UPFs). It also allows the service and architecture agility required for network slicing. At the same time, it allows true convergence of wireless/wireline infrastructure and service/user management.
To learn more about how DriveNets Network Cloud allows operators to both deploy 5G networks to scale and monetize their 5G infrastructure, you are invited to watch the webinar.
If you are also interested in learning some lessons from early deployments of 5G SA networks, register for our upcoming webinar.
Futuriom White Paper
5G Catalysts: Telco Cloud and Edge Trends
DOWNLOAD