DriveNets is introducing a radical new way to build networks, enabling higher capacity and services scale at a much lower cost.  We are disaggregating the network infrastructure in multiple levels with cloud-native software running over standard networking white boxes.
The Open Compute Project (OCP) picked DriveNets, UfiSpace and Credo to give the first live demonstration ever of a distributed disaggregated chassis (DDC) model. This comes only months after AT&T proposed its specifications for a distributed disaggregated chassis (DDC) to the OCP. The DDC is an important router design because it's set to play a key role in the development of AT&T's global IP common backbone, which carries the Tier 1 operator's IP traffic, and is likely to influence other network operators.
DriveNets Network Cloud
DriveNets Network Cloud is a disaggregated high-scale networking solution based on cloud-native software that runs on standard networking white boxes built on merchant silicon.  DriveNets' solution is unique in its ability to stack several white boxes into a cluster ranging from a single box router of 4Tbps up to 192 white boxes acting as a single router entity. This disaggregated router approach lowers both operational complexity and cost of scaling the network, making the traditional router chassis look like a thing of the past.
The Global Crisis Impacts Conference
The global coronavirus crisis has touched the entire technology landscape. Nevertheless, the OCP Global Summit has found an innovative way around social-distancing challenges. OCP Summit has gone virtual and is free to attend — register here!
Meet DriveNets at OCP
Please visit our virtual booth from May 12-15. Our team will be available to chat with you live and answer questions about network disaggregation and our current projects.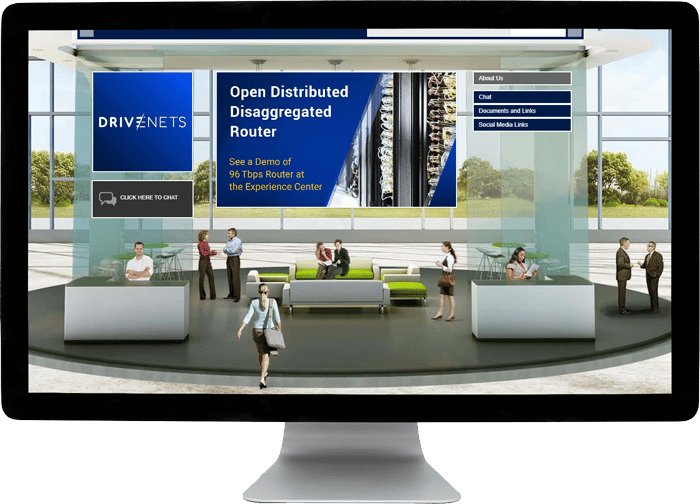 In the OCP Experience Center, our team will present a demo of our disaggregated software-based router with a cluster size or 96Tbps, (using a mix of 100G and 400G interfaces) along with our partners UfiSpace and Credo.
This is the first live demo of a Distributed Disaggregated Chassis (DDC) supported by OCP and aligned with the vision of TIP's Disaggregated Open Router.
We hope to see you at OCP!
Read the White Paper:
Introducing DriveNets Network Cloud
DOWNLOAD