"The People Behind" is a blog series meant to share stories of the amazing individuals behind DriveNets. From developers and engineers to sales managers, we'll get to the heart of the team behind the disruption of the networking industry, so you can get to know them a little better!   
This week, meet Matt Farmer. Matt is a Senior Pre-sales Engineer with over 25 years of experience in establishing, managing and developing effective technical success-focused organizations, to consistently succeed in delivering business growth and success. He has put a strong emphasis on technology transformation in evolving markets, joining DriveNets after serving as Account CTO at F5 and previously at Sandvine. 
What brought you to DriveNets? 
Matt came to DriveNets from F5. "I'd been knocking around the telecom industry for 25 years, worked in cloud, cable, mobile and fixed Broadband network architecture, engineering and design, been director of engineering and a CTO. When I got the DriveNets call I realized nothing had changed in service provider networking since my days at Juniper from about 20 years ago," Matt said. "I mean if you brought a mainframe into a datacenter today, they'd laugh at you."
Nevertheless, telco network operators still expect the same thing to be done, running their networks on the same 20-year-old networking infrastructure approaches.
"And I like change, so coming to DriveNets was an exciting proposition."
What are your job responsibilities now? 
Matt Farmer is a Senior Pre-sales Engineer on the EMEA team. "In my role, I need to understand customer requirements," he explained, "I am kind of the R2D2 of the sales world, translating customer business needs into technology."
Why should Service Providers prefer the DriveNets solution over the competition? 
For the past 30 years networks have been built the same way around a model of single-service network boxes, with lots of different proprietary network-specific hardware that grow costs linearly with traffic demand. This puts service provider networks on a path for slow technological improvements, expensive upgrades and expensive maintenance operations. "Like I said," Matt explained, "25 years ago I was at Juniper building 20 gigabit routers, and nothing has changed. Service providers are building out monster platforms. Everywhere else, you see how the industry has moved on."
DriveNets introduced a modern way of running and managing networks just like cloud – as a shared resource. Taking a page from the hyperscaler approach to data centers, DriveNets runs and manages multiple services, such as connectivity and security, over one shared infrastructure, ensuring higher resource utilization. "DriveNets solution is unique in the market.
DriveNets enables service providers to move to more scalable networks, offering much greater agility and delivering services faster…as well as being more eco-friendly."
What is the most exciting part of working in DriveNets? 
"I like change,' said Matt, "being in startup, I get to wear many hats."
He explained how he could be diving into Github to look up code, or speaking at industry events, helping customers work out how to operationalise the DriveNets Network Cloud, discussing Segment routing and Flex Algo or performing technical magic to get P2MP coherent optics working in distributed ROADM environments.
"Yes, I like to wear many hats…especially pointy hats."
How do you like to start your working day? 
Like most people Matt gets out of bed and he needs to find his first cup of coffee.
"Then once I wrangle the children out the door, I can get to work," he shared, "sometimes I like to do something different. I am also an Ultra long distance cyclist, so sometimes I start the day by taking my bike for a little 50K spin"
Do you have a favorite quote? 
"The only way to find out if it will work out, is to do it." – Simon Sinek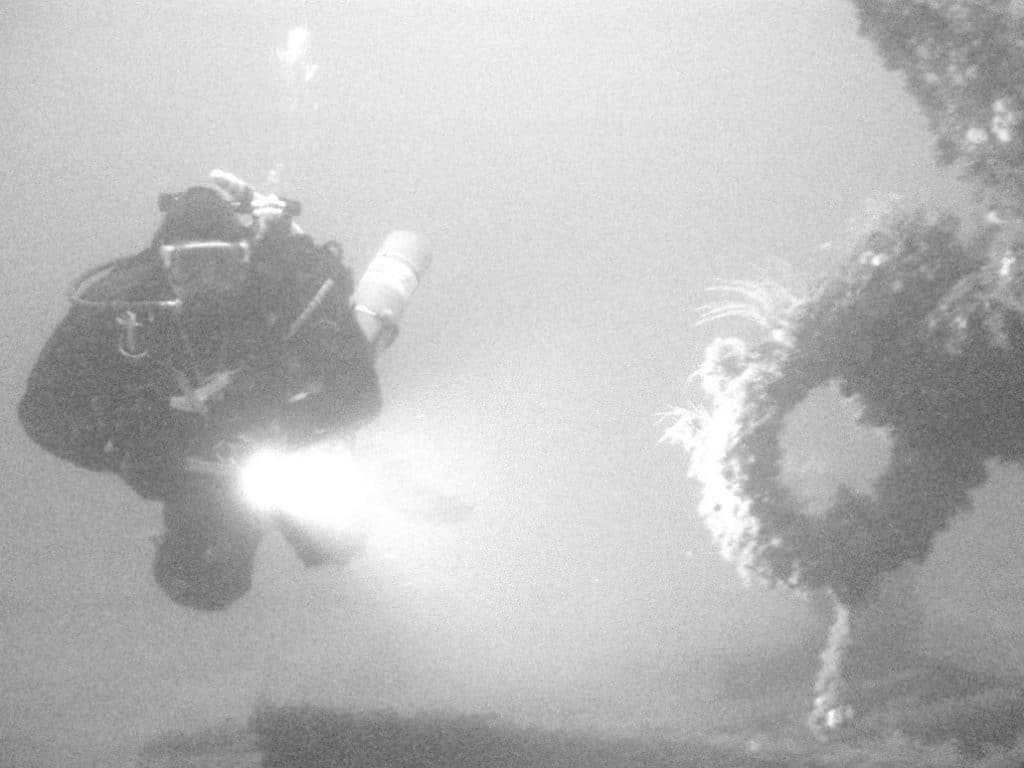 What are three things people don't know about you?
Ultra long distance cycling (over 100 miles in one go)

Making things with a laser cutter, 3D printers and general makery.
Dive Instructor and extended range wreck ferret.

Majoring in AI in university – so finally feeling vindicated that AI is (again) something cool
Download Brochure
The Five Operational Benefits of DriveNets Network Cloud
Read more