In the first blog post, I shared three actual examples of how DriveNets contributed to the smooth evolution of Tier-1 networks:
Addressing multifunction on the spot;
Risk-free operations and optimized maintenance; and
Zero-touch provisioning issues.
In this post, I am going to delve into three additional real-life experiences with our customers and partners.
Reaching the Brink of Capacity
Over the past few years, DriveNets has been able to prove – over and over again – that high-capacity networks can be built with fewer boxes, further improving the superior total cost-of-ownership model of deploying DriveNets Network Cloud. A high-capacity white box is ideal for multiservice, aggregation, core networks, and edge cloud infrastructures, an increasingly important playing field for cloud and service providers.
Which explains why we were shocked when we received a phone call from one of our customers within a year of production and deployment in several sites. It turns out the customer was updating us that the DriveNets-operated line cards (NCPs) from UfiSpace started to reach the RAM (Random Access Memory) threshold on a few units. According to our initial projections, we did not expect this to happen. After the call, our support team wasted no time, and raced to solve this issue as quickly as possible.
Turns out these specific threshold-top units had been shipped with a lower amount of DIMM (Dual In-line Memory Module) units than expected. It was an easy-to-fix issue – DriveNets procurement and operations teams coordinated this analysis and the return merchandise authorization (RMA) of these specific units with UfiSpace, solving the problem at once.
Speeding Up Deployments
A major challenge service providers have faced over the past 20 years is how quick networks can be deployed, particularly regarding installation, maintenance etc. One of the main benefits of DriveNets is that it has production clusters installed in datacenters around the world. Since DriveNets Network Cloud rely on generic, COTS equipment and white boxes, service providers can rely on the datacenter local engineers for any routine hardware maintenance, without any specific training for that specific hardware. This leads to lower TCO and better, faster recovery time in case of malfunctions.
On one occasion in the past year, one of our customers in the US reached out to us, requesting an urgent network capacity increase of white boxes in the network we had set-up. Drivenets was able to ship the new white boxes overnight, which were then physically installed and remotely configured by their employees in less than 48 hours, doubling the datacenter's capacity.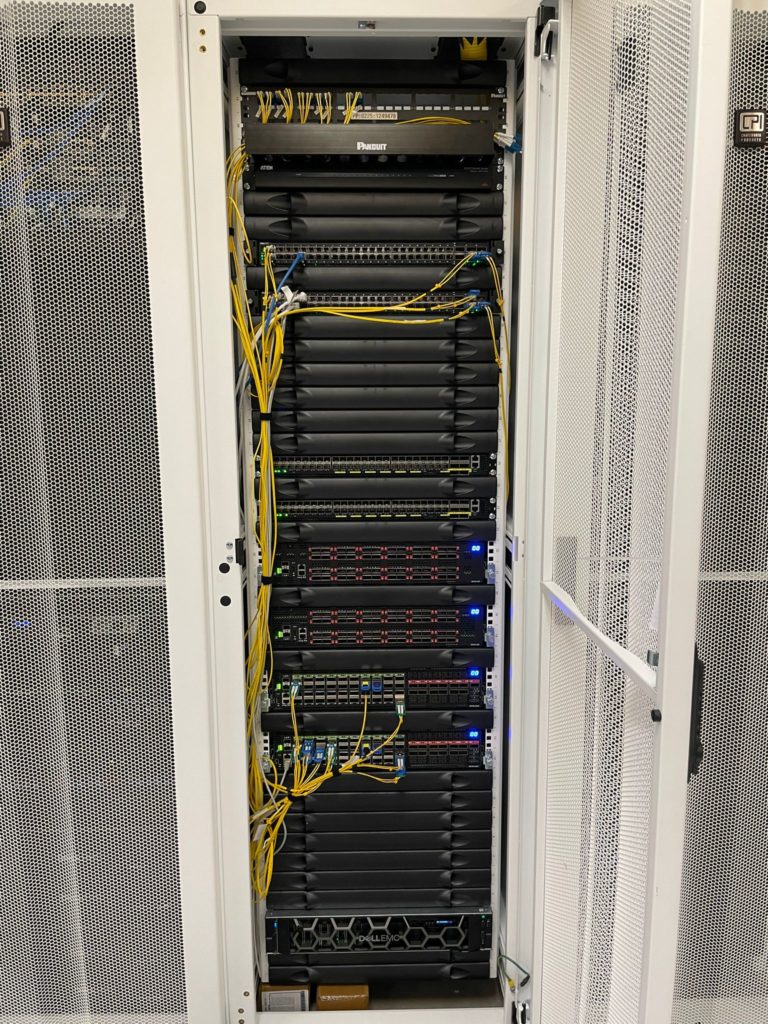 The Challenges of New Technologies
While new technologies can bring significant benefits to the industry, sometimes they may present some hurdles or stumbling blocks.
The question is how easy (or quickly) we can address those.
DriveNets NOS (Network Operating System) is a clear example of how a disaggregated router model can simplify the upgrade and evolution towards a better network. DriveNets' DNOS brings cutting-edge protocols to advance our customers' networks. Our customers implement DNOS into their networks according to their specific needs, which may lead to incompatibility with previous implementations of similar protocols.
Because DriveNets NOS is modular, it enables us to react faster and make the necessary adaptations in our system to align with other legacy equipment which have implemented a different deviation from the loose definition of the protocol.
In fact, at one time, we ran into a multi-vendor incompatibility issue, related to traffic engineering. Thanks to the DNOS architecture, the time of fixing such issue was very short, making a huge impact in the whole system. Every necessary change was provided and applied to the router within hours on the same day. It became clear to our customer that DriveNets' solution enables a much faster reaction vis-à-vis what they expected from their incumbent vendors and their traditional, monolithic networks.
We Are Not Done Yet…
It would be easy to say things are easy and smooth all the time. But that is not true, there are always problems and challenges, whether we are talking about traditional networks or DriveNets' disaggregated, software-based solution. But there is a difference – DriveNets bring two main benefits to service providers:
One of our goals is to be as straightforward and transparent as possible, being as clear as possible regarding any issues that may arise, and how to handle and address them;
And when there are issues, the fact that our solution is cloud-based, supporting zero-touch provisioning, means that we can address any issues faster and more effectively than those issues with the proprietary, traditional hardware that have been in use for so many years.
We'll keep you updated on our experiences going forward.
Download White Paper
DriveNets Total Cost of Ownership
Read more